"Emcee Singapore, Donna Daniels had done a very great job for our Dinner & Dance for Medtronic Singapore Operations (MSO)! This was one of the best Dinner & Dance that we ever had. A lot of energy, a lot of fun, a lot of impromptu stuff and a lot of fun party games... we enjoyed ourselves! We highly recommend her YOUR Emcee Singapore!

Vincent Chua

Committee Chairman
Watch Emcee Donna
In Action!
"Singapore Emcee" Donna Daniels New Show Reel Professional Host Showreel D&D, DND, D n D Event
Watch more videos
Singapore Emcee Donna

– A True Pro
Singapore Emcee Donna is the most experience emcee that your event deserves!
Please note that Singapore Emcee Donna has refrained from posting videos of dinner and dance emcee games on YouTube. The reason is to protect the copyright of her show host content and material.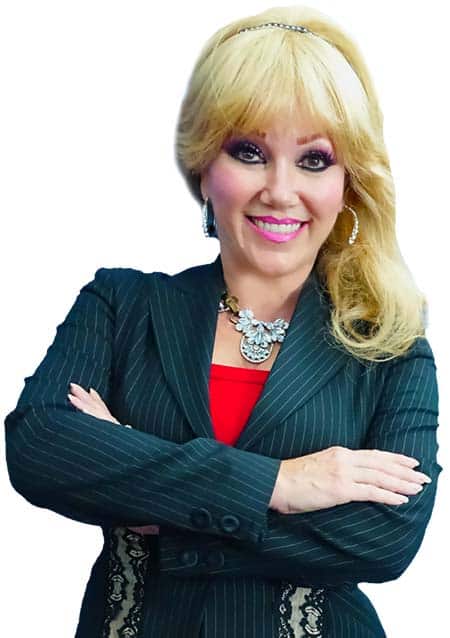 Singapore's Celebrity Emcee
Female emcee and show host for more than 15 years!
Work with us
Female Talk Show Host
The Art Of Emceeing
The master of ceremonies is tasked to ensure the event runs smoothly from start to finish and that starts at the pre-event meeting (applies for all Singapore emcees and beyond).
It's where all the x-factors get ironed out so that the event has no hiccups.
Work with us
Your event deserves the
most experienced emcee

Singapore…
What would it mean for you and your audience if your event was a resounding success whether hosting your event in Singapore or abroad?
Number of countries performed in
Number of cities she's performed in
Live video testimonials from delighted clients
The Singapore Emcee that Trains Other Emcees
Singapore Emcee Donna Daniels is a Master Trainer, who has build an powerful online emcee business course. This emcee training course has taken years of research and development. Using a Master Trainer for your event will be huge advantage.
He/she must project a strong positive & resilient attitude. Reading and driving the audience energy is a specialized skill. Very few have mastered it.
You wouldn't want to engage a rookie or amateur emcee with little or no experience and put your event at risk. Always ask for real testimonials – preferbally video testimonials.
Does he/she have any talents that can compliment the event? Having spontaneity and thinking outside the box in a challenging "LIVE" situation is a huge plus.
Does he/she work with a team for a seamless execution? Having only a DJ is just not enough. There's so much that goes on behind the scenes that needs proper management.
Experience Your Audiences Energy Like Never Before...
The ONLY MC With More Than 1,300 Reviews…
What would it mean for you and your audience if your event was a resounding success? Let these wonderful people tell you how it feels like using Singapore Emcee Donna…
Emcee Services in Singapore
Singapore emcee Donna provides services that span from the most sophisticated events to the most outrageous wildest parties
Singapore Emcee Donna - Gets ONLY 5 Star Reviews
She is full of energy and is really good in engaging the crowd with her unique performances and games! And not to worry, the programme will suits all ages....

Dorine Tan

Manager, SNCF
...what is different about her is she makes the whole event very inclusive and welcoming, everyone just loves to be on stage with her. That is something you don't see often.

Awadh Abdat

Organizing Committee, Shell
I was at an event for high power industry and business professionals where Donna was the host. She is funny, witty and a fantastic first class entertainer.

Michelle Lau

Organizing Committee
2nd year running that I have engaged Donna Daniels for the Royal Caribbean Cruises Trade Dinner Event in KL. Vivacious & Fun, she never fails to work the crowd.

Tricia Lui

Event Organizer
Donna Daniels was our emcee for our 10th Anniversary... Donna was my 1st and only choice. Indeed the crowd are all in awe of her and she delivered superbly!

Cenci Lim

Director, Unison Construction